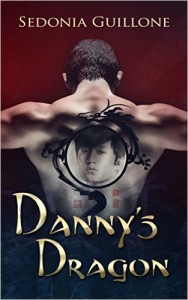 Publisher: Wayward Ink Publishing
Genre: LGBT; Gay Romance; Multi-cultural; Interracial
Length: Novel
Cover art: Jay's Covers By Design
Release Date: August 7, 2015
Read an Excerpt
Order eBook: Wayward Ink Publishing | Kindle | Nook | Kobo | Google Play
A rugged, muscular cop.
A sexy computer genius.
Secret desires.
Brought together by a crime committed on a cold dark night.
From the moment they meet, their lives can never be the same again…
Wild and rugged Dave Pearce is haunted by the demons of his past. He's done his best to make a life for himself after the devastation of his lover's suicide years earlier, but the trauma has left its mark on his soul.
Danny Wong is what Dave considers a "nerdy Bruce Lee." Handsome, refined, out of his league. But that doesn't matter.
Dave believes himself to be dangerous for any man who would love him. So he stays back in the shadows, letting the desire he harbors for the hot grad student remain unrequited.
Danny has demons of his own. Duty-bound to his family's goals for him, he remains shy and closeted, contenting himself with his secret fantasies about the sexy Irish cop who patrols the campus building where Danny does his graduate work.
Until one freezing winter night…
Leaving the building, fate steps in and their paths cross in a new…deeper way. Neither man can turn back. Danny and Dave must face the demons rearing their heads with full force, or lose their chance at an epic love…