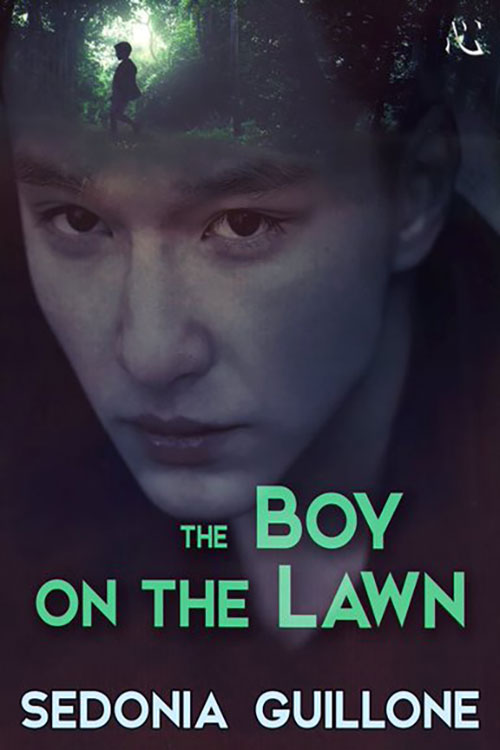 Genre: YA, Suspense, LGBTQ, Coming of Age, Asian American
Series: Michael DiSanto, Profiler/Ghosthealer, Book 1
Key words: teen sleuth, teen detective, siblings, brothers, missing brother, teen thriller, teen mystery, teen lgbtq, Asian-American, paranormal, occult, metaphysical
Length: Long novel
Word count: 86,180
e-book page count: 185
Price: 3.99 USD
Amazon Kindle (Free with Kindle Unlimited membership)
5-Star Reviews for The Boy on the Lawn:
"What an emotionally riveting book!… This story broke my heart, the suspense, mystery and story was weaved together in a perfect way." –Galina, Goodreads Reviewer
"I absolutely loved this book…The twists and turns kept me on the edge of my seat and I was late coming back from lunch at work because I did not want to put it down." –Don, an Amazon review
Just before his sixteenth birthday, Michael's younger brother Stevie goes missing. Seconds was all it took for him to vanish when Michael's back was turned. Later, to Michael's relief, Stevie returns. Yet, he's kind of different. Michael puts aside his wonderings in favor of gratitude. But when other Asian boys in the area start to go missing, Michael is driven to find them. Armed with his homeschooling in crime-solving, including Sherlock Holmes, his relentless search leads him closer to a dangerous secret and a deadly dangerous opponent. Someone whose menace will unlock something in Michael he could never have expected. But not before he already begins to discover his own ability see beyond the ordinary world of what everyone else sees.
Publisher's content warning: racism, off-page sexual abuse, family death and grief.
Read more about the adult Michael Di Santo in ACTS OF PASSION.