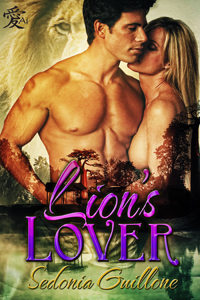 Publisher: Ai Press
Genre: Paranormal; Historical; Shapeshifter;
Length: Novel
Order eBook: Ai Press | Kindle
In the simmering heart of Africa, the Great Lion hunts…for his mate.
Serena Blakely made two deathbed promises to her first lover: first that she will love again; and second that she will go on safari with her uncle to hunt the legendary Great Lion. Nothing could've prepared her for what she finds on the African plains. Her uncle's hunting companion is the sexiest man she has ever met, but more than that, she also meets the ngatu, a shapeshifting lion-man right out of African folklore. And the ngatu wants Serena for his mate!
Aubrey Darnell has a secret. The broken heart that once drove him from England to Africa has now transformed him into the ngatu, a shapeshifter lion and man. He has managed to keep his identity a secret. Until now. The mere scent of Serena Blakely sends him into the change. She is his mate, and her love can cure him . Now he must seduce the beautiful young Englishwoman without her finding out he's the very man she's promised to hunt.
Note: The Lion's Lover has been previously released by Loose Id.